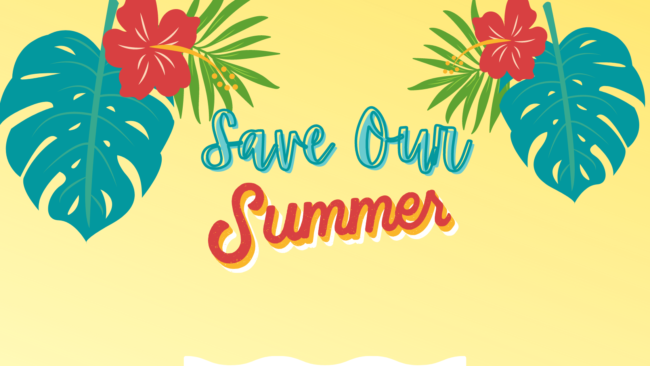 MEDIC Regional Blood Center Celebrating Summer Fun MEDIC is celebrating summer and partnering with Bruster's Ice Cream and Anakeesta for great giveaways. On June 29th and 30th, donors will receive a coupon for a pint of Bruster's ice cream. On July 1st, donors will receive a ticket to Anakeesta. In the month of June, all…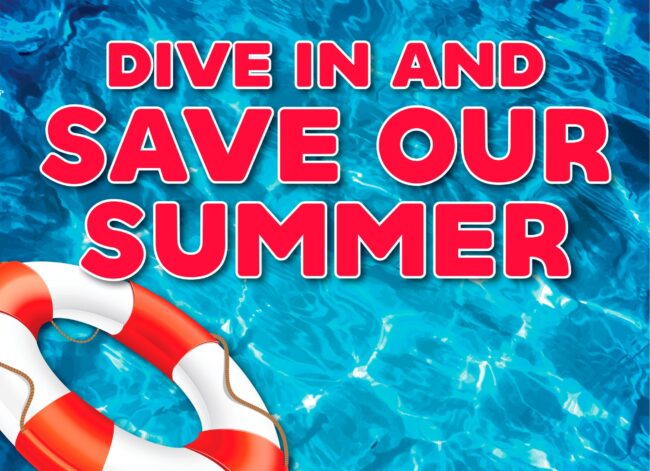 MEDIC Asking Local Nonprofits to Help Save Our Summer Knoxville, Tenn. – MEDIC is teaming up with the United Way of Greater Knoxville to collaborate with local nonprofits through August 31 to promote blood donation, stabilize the blood product inventory, and provide mini-grants for the assistance. All local nonprofit organizations are eligible to participate. Nonprofits…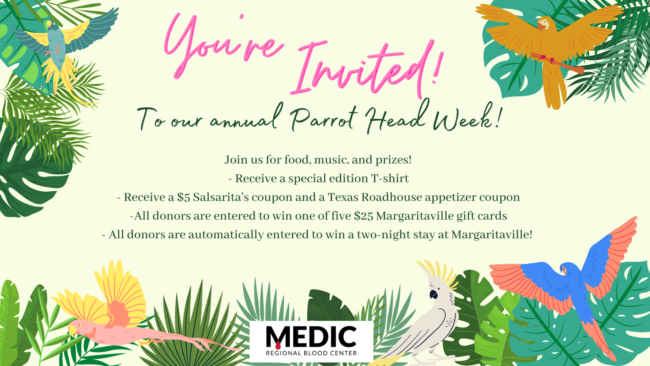 Knoxville, Tenn. – MEDIC is kicking off the summer season with the annual Parrot Head Week from May 23rd – 27th at all donor centers and mobile drives. Donors will receive a special edition t-shirt, Texas Roadhouse coupon, Salsarita's coupon, and a chance to win a $25 gift card to Margaritaville. Additionally, all donors are…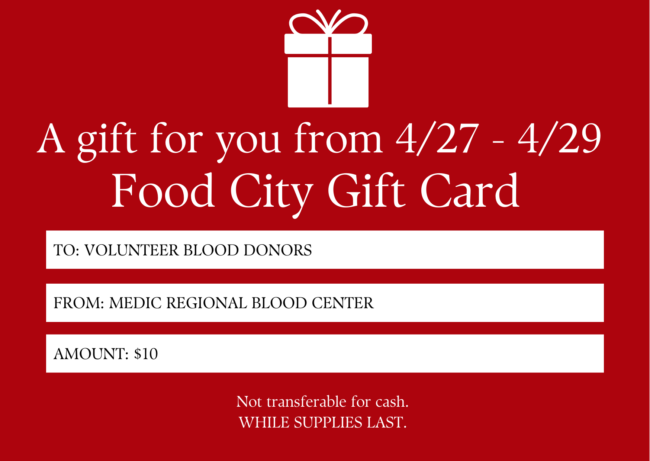 From April 27 – 29 only, donors will receive a $10 Food City gas card when donating. Cards are available while supplies last. Click here to schedule your appointment!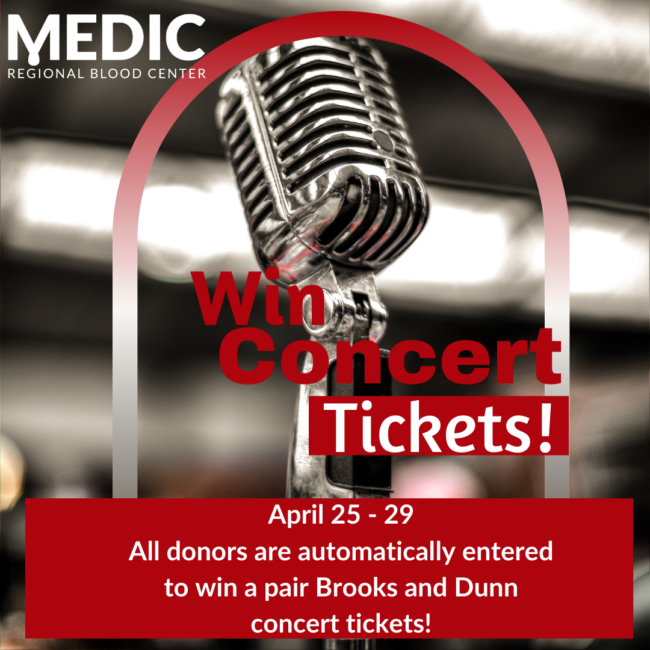 All donors from April 25 – 29 are automatically entered to win a pair of tickets to see the duo! Winner will be drawn on May 2!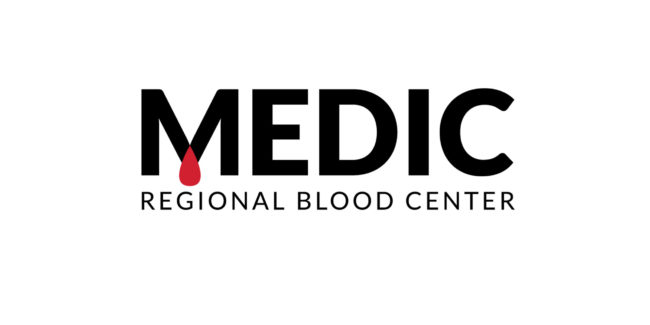 Jim Decker, CEO, sits down with Dr. Bob Overholt to discuss the importance of blood donations for our community.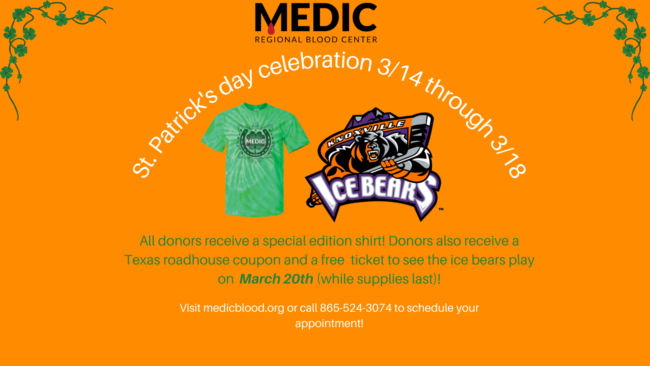 Donate March 14 – 18 to receive a special edition t-shirt and a ticket to the March 20 Knoxville Ice Bears game. Donors also receive a Texas Roadhouse appetizer coupon. Click here to find a drive near you.