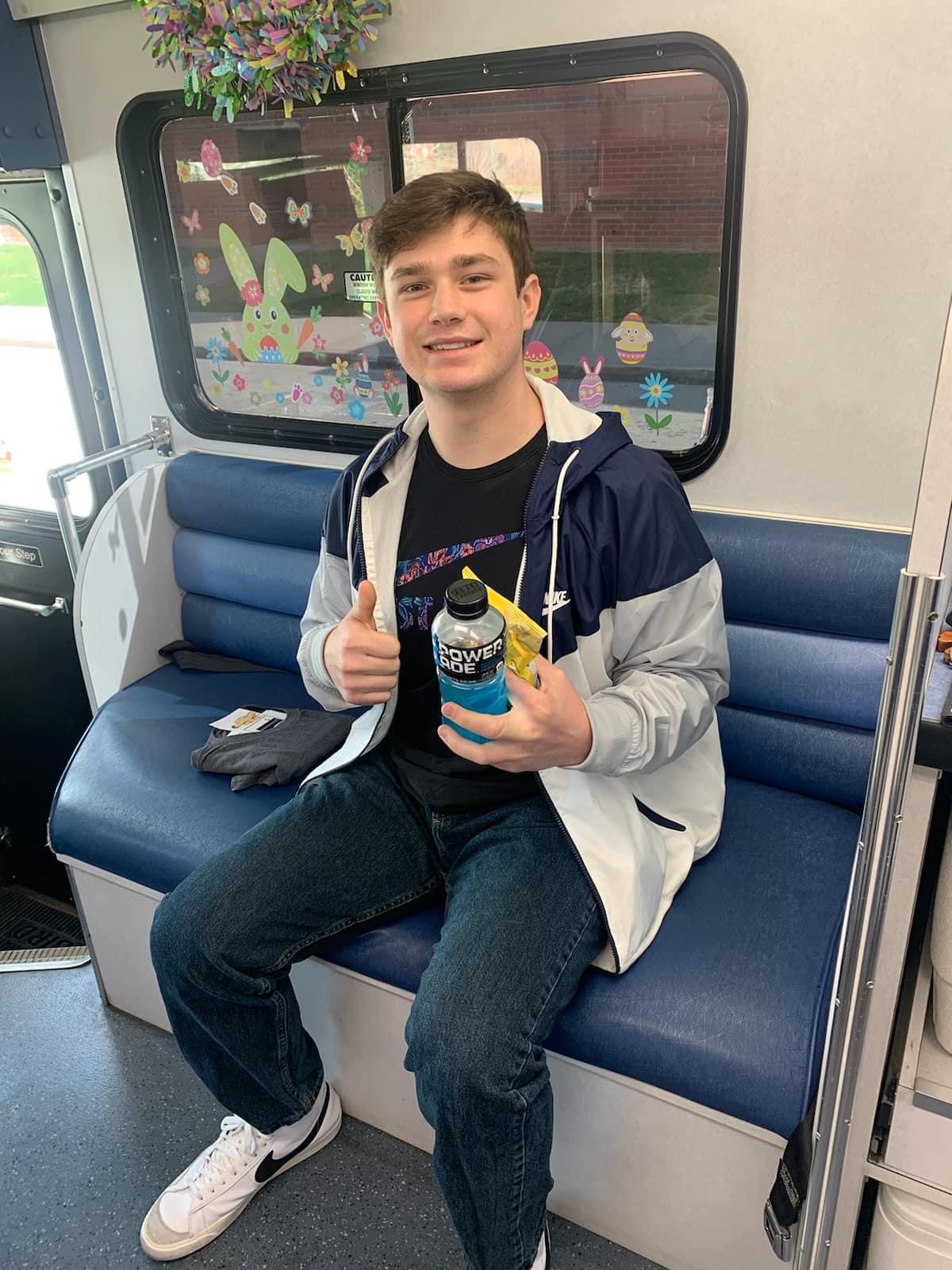 Young Donor Resources is a one-stop for our young donors' needs and questions. Unsure about donating? Listen to what your peers say about their experiences in our Young Donor video. Check your eligibility and download consent forms. Check out our FAQ, or contact us with any questions. Follow us on social for special events, giveaways, and critical needs.
Eligibility
You must be at least 17 (16 with parental consent).
125 lbs. for 16 yo, 115 lbs. for 17 through 19.
Have not donated blood within the last 56 days.
Be in good health.
Bring a valid driver's license or another valid form of identification.
Know your medications and any health conditions.
If you have left the US or Canada, know the dates and locations.
For more eligibility information, visit our eligibility page.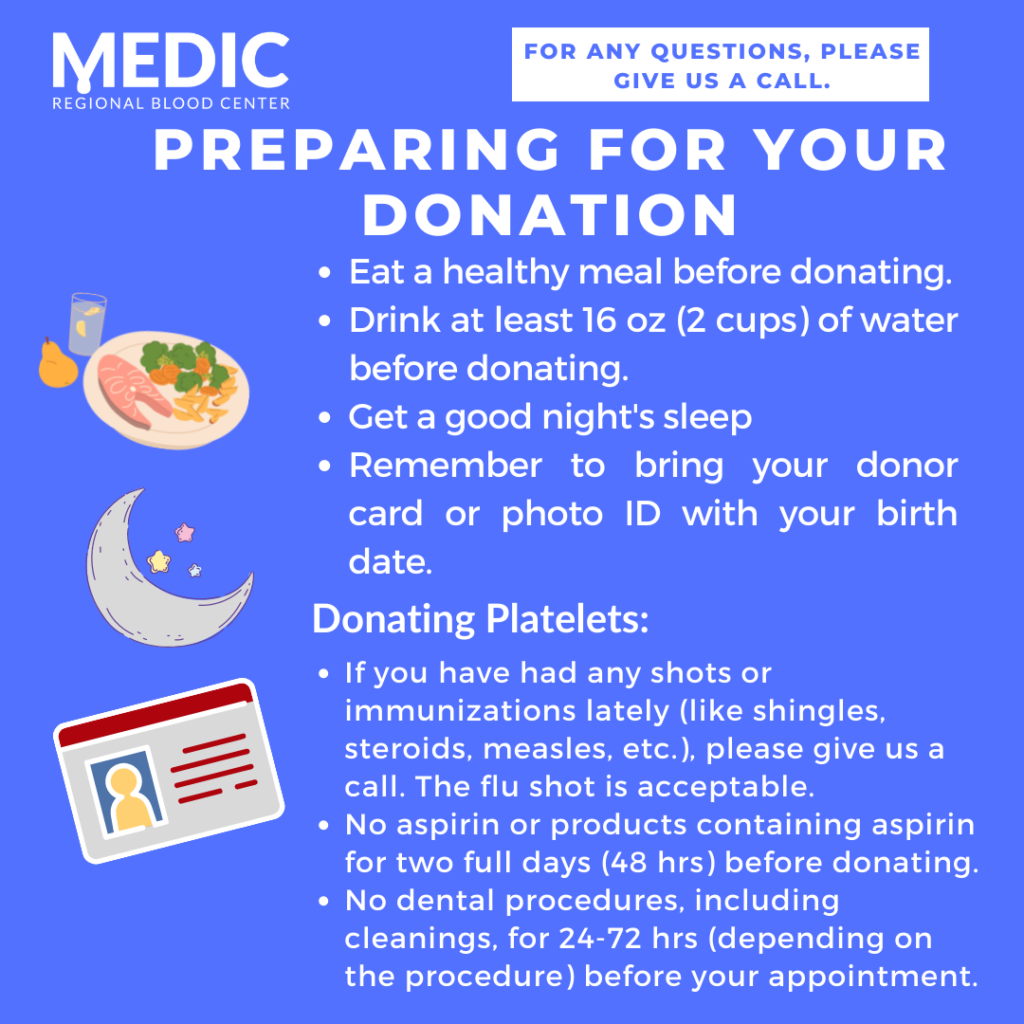 Frequently Asked Questions
What is the best food to eat before a donation?
A high-protein, low-fat meal before your donation boosts your iron levels and keeps you stable during your donation.
Do you get paid for your donation?
You do not get paid for your donation. MEDIC is a volunteer-only blood bank. The FDA regulates that all blood designated for human use must be voluntarily given.
June 2023
M
T
W
T
F
S
S
1
2
3
4
5
6
7
8
9
10
11
12
13
14
15
16
17
18
19
20
21
22
23
24
25
26
27
28
29
30