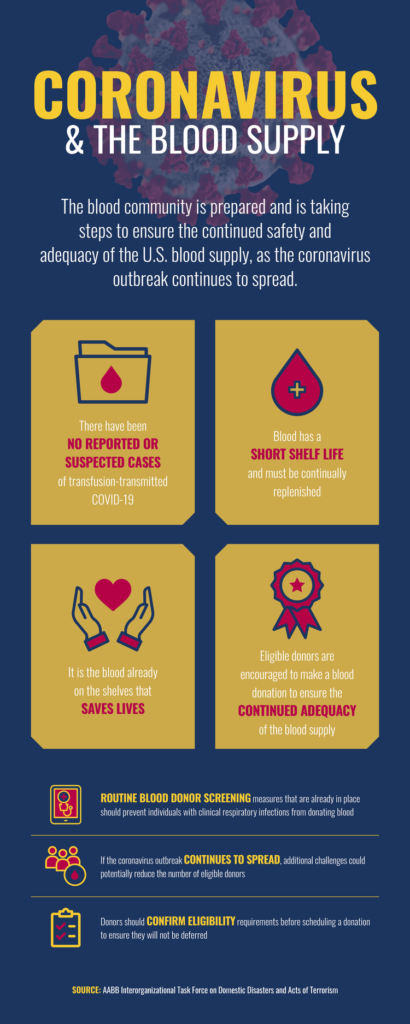 MEDIC continues to monitor COVID-19 in the news.
Information for donors:
Individuals diagnosed with COVID-19 or who are suspected of having COVID-19, and who had symptomatic disease, need to refrain from donating blood for at least 10 days after complete resolution of symptoms.
Donors should always be healthy and well when they come to donate.
There is no deferral for the COVID-19 vaccine.
It is important to remember that there are no reported cases of COVID-19 (or variants) that have been transmitted via blood.
Respiratory viruses do not spread via blood transfusion.
All blood products are tested for infectious diseases.
It is important to remember that the blood on the shelf right now is what is used in an emergency. It takes up to three days for blood products to be ready for distribution.
Your blood donation will save lives! Schedule your appointment today.